With very few exceptions, California's legal protections for employees includes undocumented workers.  California law also protects undocumented workers' rights to file lawsuits and testify in court without having their undocumented status disclosed.
If you are undocumented you have a right to receive at least minimum wage, as well as overtime pay, meal and rest breaks, tips, and other forms of wages.  Also, an employer cannot refuse to pay you by saying that you should not have been working in the first place because you have no "papers."
Similarly, employers cannot illegally discriminate, harass, or retaliate against any worker, including undocumented workers.  Therefore, even if you are an undocumented worker, your employer cannot fire you, refuse to hire you, or take other action against you because of your national origin (including your English language capabilities), race, color, sex, pregnancy, religion, age, or disability, or for other reasons such as your sexual orientation, gender identity (e.g., transgender status), or marital status.  For example, if you are retaliated against for taking a leave of absence to recover from a medical issue, your employer cannot point to your undocumented status as a defense to their unlawful actions.
In addition, your employer cannot use your undocumented status as an excuse to fire you because you complained about nonpayment of wages, a workplace injury, or tried to help organize a union in your workplace.  Employers are also prohibited from reporting or even threatening to report you (or your family) to immigration authorities for exercising your rights under the law.
At Witt Law Firm, we have represented many undocumented workers who were treated unlawfully by their employers.  If you are undocumented and believe that your rights have been violated, please contact our office immediately for a free consultation.
Se habla español.
 
Sheila did an a great job in representing me in a Labor Dispute Case. Sheila worked very diligently and worked very close with in getting the case settled quickly and effeciently. My experience with Shiela is that she always maintained professionalism and intigrity. In addition she always kept me up to date during the entire process and would always take time to explain in detail all facets of my case. I would like also to take the time to thank her for all her hardwork in getting my case resolved and that I am a completely satisfied client of hers.
Robert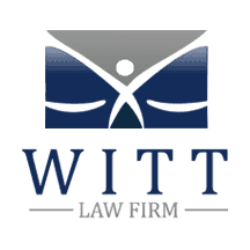 WITT LAW FIRM, PC
2312 Park Ave., Unit 445
Tustin, CA 92782
Tel: (949) 229-5879
Fax: (949) 229-8633